We are a professional team of engineer constructors and engineers. We are engaged in the design, development and manufacture of professional machinery. We are constantly looking for new solutions that bring automation to production as well as the logistics process. Quality, accuracy and innovativeness enable us to meet high standards in local and foreign markets.
WHAT DO WE DO?

DESIGN AND PRODUCTION
Preparation of technical drawings for the production of machine parts.
PROGRAMMING
Feature design of electronic parts for components and system functional calculations.
AUTOMATION
Timeless technology that is not only friendly to your time but also the environment.
PROFESSIONAL ASSEMBLY AND INSTALLATION
Comprehensive assembly and installation services ensure a comfortable delivery of the product.
SERVICE AND ADDITIONAL SERVICES
Professional care in the area of service and maintenance of the product.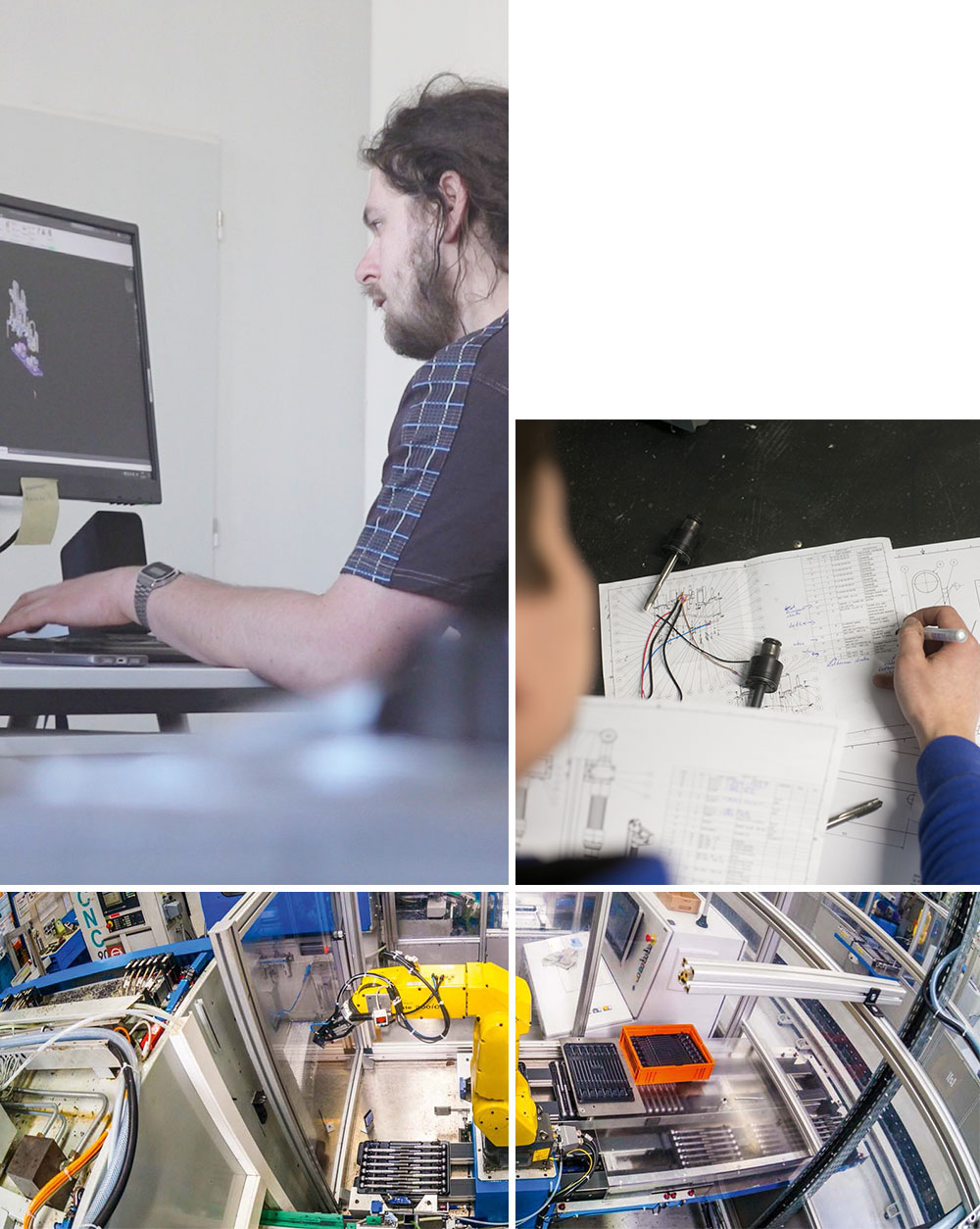 Expert results within the standards bring new opportunities both for you and our personal growth. In this way we have the opportunity to create a new technology for every project.
OUR PRODUCTS

Check out our product portfolio and get to know our work.